The costume system is one of the most important visual functions inside the game and it is quite popular among the female community of MIA.
This allows you to change the look of your character as well as the appearance of your weapon according to your own style. If you want to stand out of the crowd, you may do so by getting one of the many costumes available in the game.
The Costumes are located at the main interface of the navigation bar. Tap the 9th button to access its main interface.

As you browse the costumes in the game you can see the division of the function. You can change your "armor" and the "weapon" for your new look. From here you can change the appearance of your armor and weapon..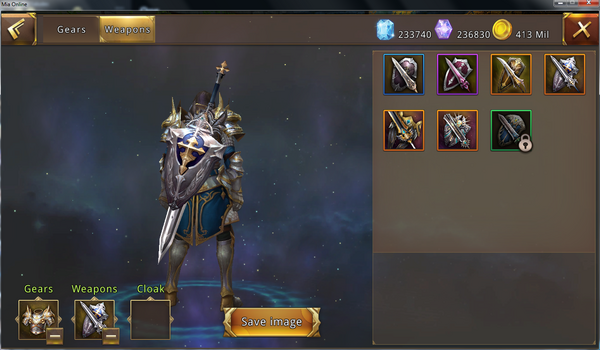 Different costumes represent different style and appearance, however some of the costumes can only be unlocked if you meet certain conditions and other costumes can be purchased in the item mall.