In MIA Online, gold coins are a necessity of every player. There are several ways where to spend your gold coins; upgrading equipment or refining your gears.
By using the Gold mine you are able to earn Gold Coins efficiently.
You can access the gold mine from the event interface, located in the upper right side of the screen. You will see a "Receive" button once you open the Gold Mine UI. Gold Mines can produce certain amount of gold coins per minute; however the amount of gold coins that the mine can produce has its limit. The production of gold coins will stop once the Gold Coin capacity reaches its limit.
You can upgrade the Gold Mine by consuming "Star Energy, Iron and Steel". The capacity and production of Gold coins will increase every time you upgrade the Gold Mine.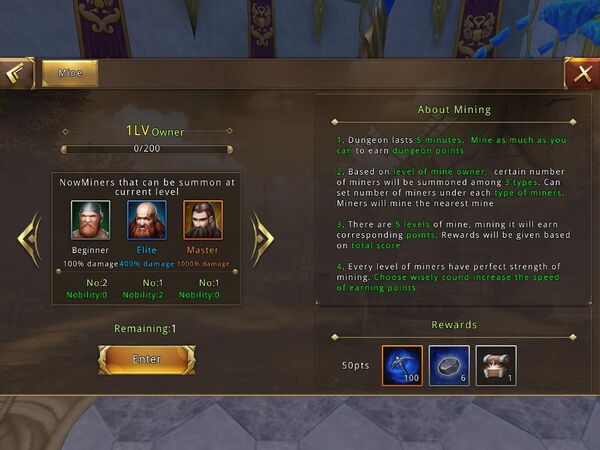 To improve the gold income of your gold mine you can participate in this event once per day. The event is called "Fog Mine".
While mining, you will be able to receive considerable amount of items that is needed to upgrade your Gold Mine.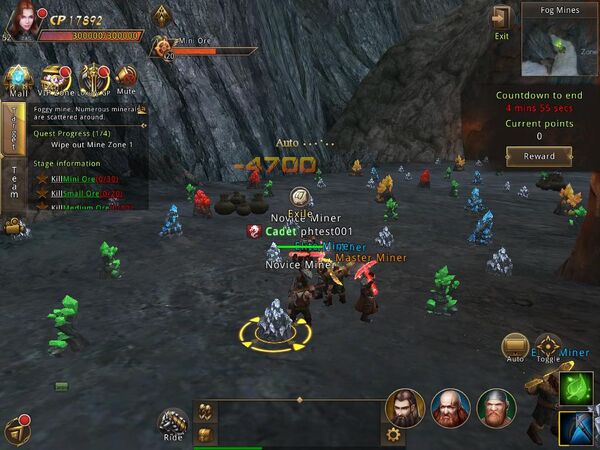 This event will allow you to summon corresponding miners that will help you excavate the ores in the Fog Mine. Remember that this event has a time limit and it is recommended to summon your miners and prioritize the ore that you want to excavate.
Excavating the ores can give you points which will automatically convert to rewards depending on the points that you accumulate.