We all know that the world of MIA Online is too big to explore. It is a quite a challenge to explore the world alone. Having a mount is an essential for faster travel time. One of the necessity to survive in the world of MIA is with the help of the mount's feet and wings.
[Open Level]
You will unlock the Mount UI when your character reaches level 15. You can get a famous white unicorn absolutely for free.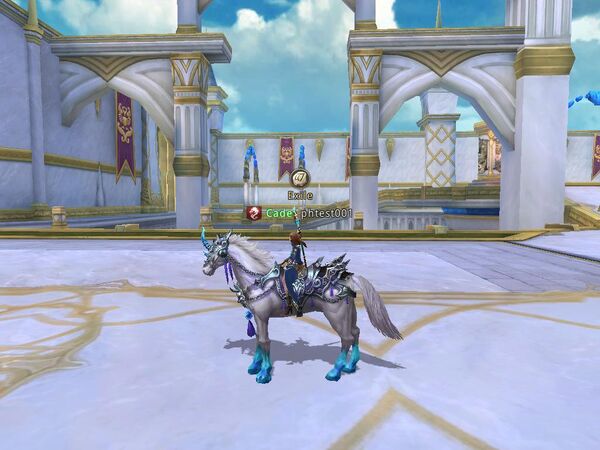 Every player will be able to unlock different kinds of mounts as you progress further in the game. You can unlock new mounts as you level up the current mount.
A mount contributes different attributes such as attack, HP, hit, dodge, crit and other damage bonus. It is recommended to invest for your mounts.

[Mount Upgrade]
Various materials for upgrading your mount is available by doing daily events. Once your mount reached a certain amount of EXP and conditions it will evolve into a different kind of mount.
There is a chance that your mount will automatically evolve into its next form every time you upgrade. Each attempt on upgrading increases the blessing value of your mount. Therefore if the blessing value bar is already full the next upgrade will allow your mount to evolve.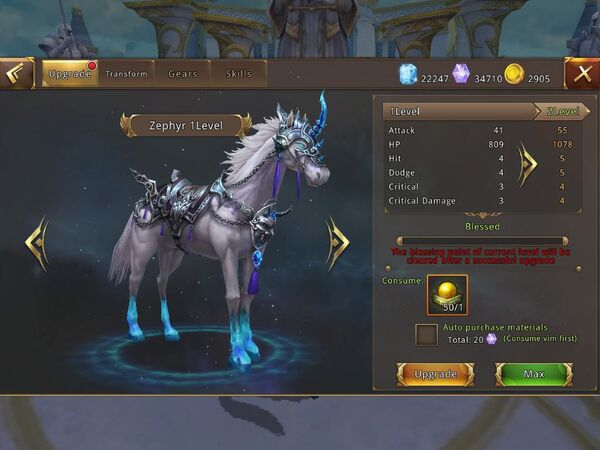 [How to get other Mounts?]
You will unlock "Racial Prestige" when your character reaches level 40. It will allow you to enhance or upgrade your rank and reputation every time you complete a specific event daily.
When the "Racial Prestige" reaches its maximum meter, you will be able to obtain a new mount.